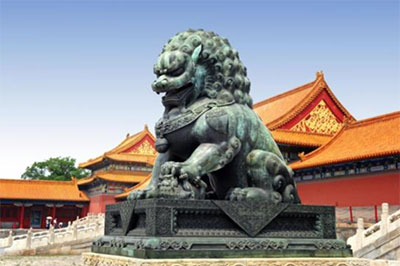 Join us as we explore four of China's most important and fascinating cities, tour historical monuments and buildings, and savor authentic local dishes.
Paths of Chinese Spirituality Tour
Beijing – Chongqing – Chengdu – Xi'an
$3,800 (includes air fare)
October 10 to 21, 2019
Includes visits to places of worship for five different major religions
Click here for the itinerary
Prices include round-trip international airfare to Beijing, hotel, all meals, transportation within China, entertainment, tour guides, international travel insurance, and visa application fee.
Minimum group size is 15.
Tour Highlights:
Beijing – China's capital for more than 800 years.
Discover the Forbidden City, Tiananmen Square, the Temple of Heaven, the Summer Palace and the unforgettable Great Wall.
Observe a Baiyun Daoist ceremony and tour the Cathedral of Beijing.
Traditional meal: Beijing Roast Duck.
Xi'an – home of the incredible Terracotta Soldiers
Spend an entire morning with the Terracotta Solders; visit the unique bathing pool of the Tang Dynasty royal family and the Museum of Chinese Folk Culture.
Visit the Huajuexiang Mosque.
Traditional meal: Chinese dumplings
Chongqing – considered the world's largest municipality with a population of 35 million
Explore the Huaqing Buddhist Temple and the Taoist Lingbao Pagoda.
Traditional meal: Chongqing Hot Pot.
Chengdu – famous for its adorable baby pandas
Discover the Giant Panda Center.
Tour the Wuhou Temple.
Traditional meal: Chen Mapu Tufu
Click HERE for registration forms.