I'm so happy to be able to report on SPIRAL's very first Taiwan study tour, from which we just returned last week! I'm just about over my jetlag, but I'm still dreaming about the fresh fruit and tropical temperatures! Circumnavigating of the island of Taiwan, students got to see everything from ultra-urban Taipei to the southern beaches of Kenting National Park. They got to try their hand at bartering for their lunch in the fruit market, making their own bubble tea, and even identifying edible plants with the indigenous Rukai people. And they made some life-long friends along the way. Anyway, here are some highlights from our trip.
Taipei! We enjoyed the bustling metropolis, from its historic neighborhoods and temples to the modern skyscraper Taipei 101. We learned all about the various deities in the beautiful Longshan Temple, and tried to catch a glimpse of Tsai Ing-wen at the Presidential Office Building (we didn't see her, but we did learn a lot about Taiwanese history and politics).
Our school buddies. SPIRAL and the Center for Global Studies visited two schools in Taiwan, where students engaged in multi-day cultural, language, and academic exchange. CGS students got to show off their impressive Chinese skills, while their Taiwanese peers got to share their school culture and act as tour guides through their cities' bustling night markets.
And speaking of night markets! We got to visit a number of night markets throughout our trip and sample the local cuisine. Everyone stepped out of their comfort zone and tried something new, from boiled snails to stinky tofu. And even if the more adventurous foods weren't for everyone, we all found comfort in the delicious noodles.
Journaling and "deep dives". This wasn't just a vacation for the students from CGS. They were busy doing reflective journaling, practicing their language skills, and gathering information for independent research projects. This led to some great discussions and thoughtful investigation into the cultural and historical complexities we encountered.
Exploring the lesser understood side of Taiwan with an immersive experience with the indigenous Rukai tribe. We were able to learn about the way of life of one of Taiwan's indigenous groups, who have historically hunted in the mountains of Eastern Taiwan. Our guide gave us some tips on identifying edible and useful plants (and the "no-touch" ones!), showed us how food is cooked in hot coals, and let the students try out a dating ritual using a rope swing!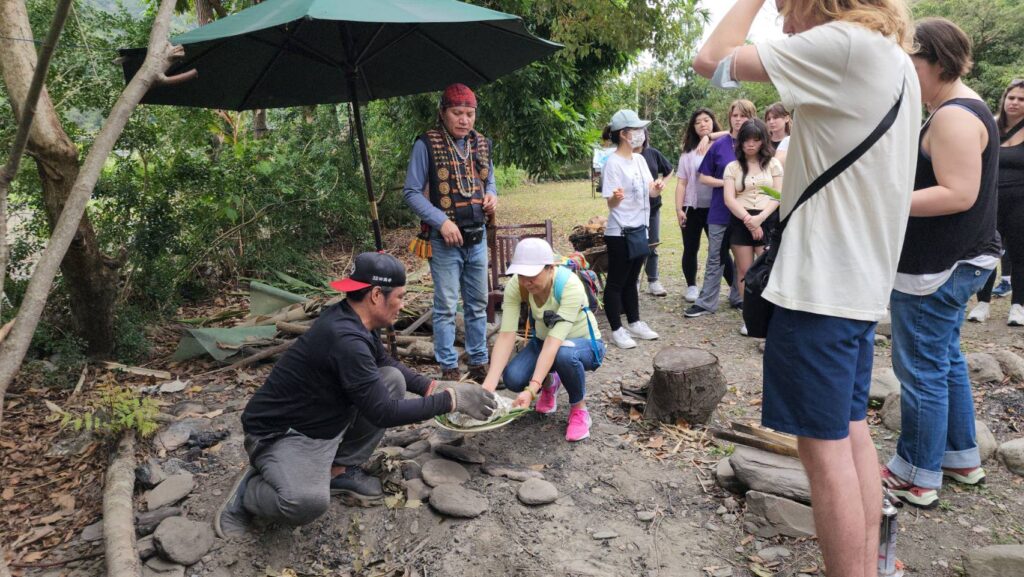 What a trip! Exhausting, yes, but also eye-opening and tons of fun. A number of the students expressed to me how much they would like to return to Taiwan to continue their studies in college and beyond. We all are looking forward to hosting some of our Taiwanese school partners on their own study tours to the US in the coming months! And in the meantime, the students are still in contact with their new friends, sharing ideas, memories, and plans for the future.
To learn more about educational travel to Taiwan, please contact us at [email protected].