Last week, two groups of students got to experience international cultures right in Burlington, VT. Both trips were organized by visiting language teachers through the Teachers of Critical Languages Program. TCLP brings Arabic and Mandarin Chinese language teachers to US schools for one year through a fully-funded grant program (click here to learn more!).
Students from Bellows Free Academy in Fairfax have been studying Mandarin Chinese this year with their teacher Hsian-Lan Cheng from Taiwan. She brought her high school class to Burlington for some real-life practice: they learned about Chinese tea, saw some amazing Asian art at the Fleming Museum, ordered a delicious lunch in Mandarin at Zen Gardens, and practiced finding and buying ingredients from Lee's Asian Market. Good job, students!
We would like to extend a huge Thank You! to: Shen-Mien Teo at the Vermont Chinese School for teaching us all about Chinese tea, as well as the staff at Zen Gardens and Lee's Asian Market for helping the students practice speaking Mandarin.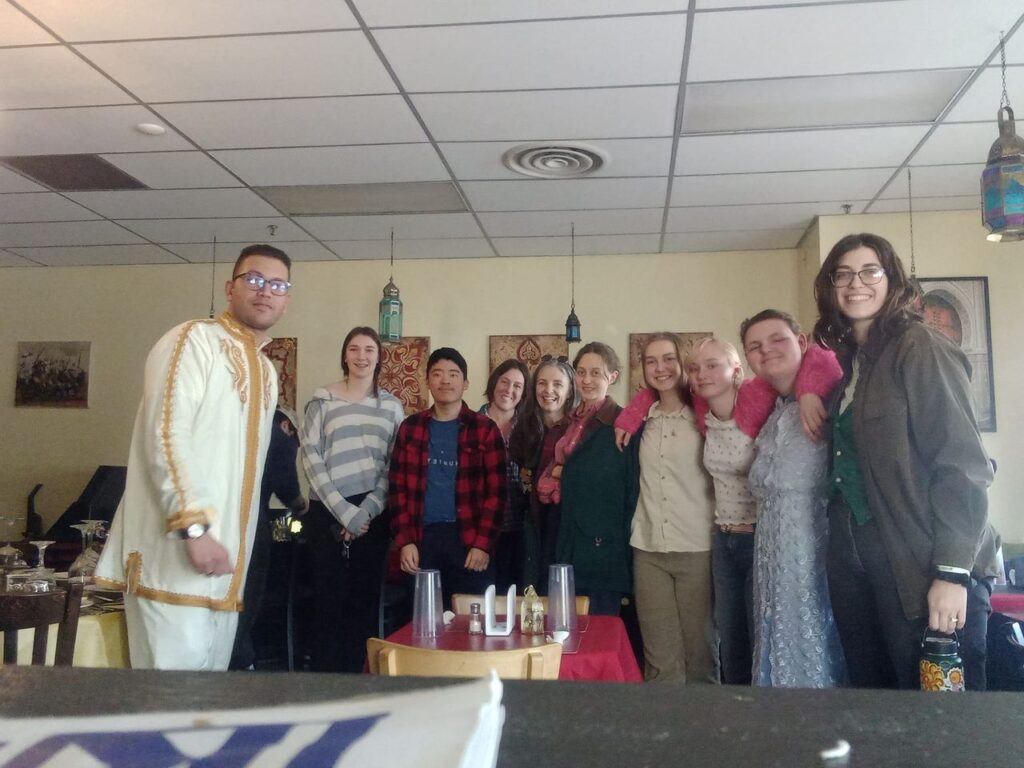 Students from Twinfield Union School in Plainfield got to celebrate Eid al-Fitr with a delicious lunch and visit to the Islamic Society of Vermont. They have been studying Global Perspectives with their teachers Abdelkrim Hayab from Morocco and Tracey Witherspoon. Members of the Islamic Society sat down with us and answered all the students' questions – everything from reflecting on how their own journeys led them to this community, to talking about feeling "hangry" during Ramadan! What an amazing experience this was!
A huge Thank You! to the staff at Little Morocco Café for opening for us on Eid, and to the members of the Islamic Society of Vermont for being so welcoming!